Plan ahead with future ACWC events at upcoming events. 
In Conversation: Houghton College's Dr. Armenio Suzano Talking about the MPB-3's Upcoming Concert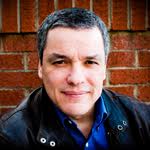 Armenio Suzano brings his high-energy jazz quartet "MPB-3 Música Brasileira" to the Arts Council for Wyoming County (ACWC) on Friday, September 23 at 7:00 p.m. This concert launches the ACWC's Fall Concert Series and highlights their 2016 international theme: Small World.
He is currently the Dean and Director of the Greatbatch School of Music at Houghton College. He hails from Rio de Janeiro, Brazil where he started his musical career. At the age of 16, he won a musical competition that gave him the opportunity to become the youngest member of the Rio de Janeiro Opera House Symphony Orchestra (Orquestra do Teatro Municipal). For nine years, he served as their Assistant Principal Clarinetist before moving to the United States to pursue further studies in music. 
Dr. Suzano shared some insights about his performance and performing here in Wyoming County for us ahead of his show. Enjoy his insights in this interview:
How would you describe your performance to someone who has never seen you before? 
Dr. Suzano: Our MPB3 performances are full of soul, heart, and passion. Just as the climate of Brazil, the rhythms and the harmonies of Brazilian Music are suffused with energy and warmth. We perform in such a manner, as to demonstrate those essential qualities of the genre in which we are communicating…
What does performing in rural areas like Wyoming County mean to you as an artist & musician? 
Dr. Suzano: To perform in Wyoming Co. is a rare opportunity to share a world-class program with an audience that – otherwise – would have to travel many long miles to access a similar program. Furthermore, the Brazilian Music we perform is deeply rooted in the "countryside" culture of Brazil. This is a very important connection between much of our music and the location in which we will be performing.
How would you describe the music of the current line-up of performers of MPB-3? 
Dr. Suzano: The current line-up of performers include some incredibly talented young musicians with a wide variety of experiences, ranging from country music, to jazz, to Classical, to Gospel. This wide gamut of languages allows the musicians of MPB3 to immerse themselves in the equally culturally-diverse world of Brazilian music, in which strong influences from the Iberian peninsula, West Africa, and Native American Brazilian cultures have collided over the past 500 year to create the experience we will share in Wyoming Co. this September.
What else do you want to share with people about the show? 
Dr. Suzano: The show will be approximately 70 minutes in length. It is meant to caress the listener's heart and to create a sense of relaxation and exhilaration (depending on the piece). It is an eclectic program, which will include some of the best Bossa Nova, Samba, Folk and Classical Brazilian music – intentionally designed to please all lovers of the rich traditions of Latin music.