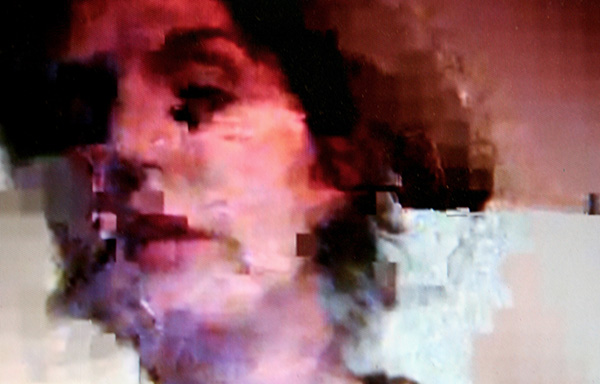 MAIN GALLERY
PRESENCE OF ABSENCE: A MULTI-CONTINENTAL INSTALLATION
How do artists from three continents find each other; and what do they do, when they
do? Find out when Presence of Absence opens in the ACWC Main Gallery on June 3.

While many people imagine artists tucked away in an atelier, working alone, there is
another side of art-making that is highly collaborative. Think music, think theater,
think dance. When artists find each other - through partnerships, teacher/student
relationships, sheer proximity, or an openness that could be ascribed to luck - things
happen. This exhibit explores the long distance collaboration of four diverse artists.
The opening reception for Presence of Absence will be held in the ACWC Main Gallery in
Perry on June 3 from 6:30 - 8:30 pm. The show will run through July 29.
---
MEMBERS' GALLERY During the Month of June
Bigodi Secondary School students with the artwork
they created for the ACWC's Cross-Cultural Art Exhibit. It
will be on display in the upstairs Members' Gallery throughout
the month of June.
---
Summer Exhibits in ACWC Satellite Galleries

WCCH REHAB CENTER (Warsaw) 
Rachel Richter

EAGLE FREE LIBRARY (Bliss)
Judy Bufano

STEVENS MEMORIAL LIBRARY (Attica) 
Ted Wetherbee

ZECHES FURNITURE (Warsaw)
Canyon Camera Club

LETCHWORTH CABLE ACCESS (Perry)
Mary Beth Kushner, C. Shanahan & Gary Baxter 

WARSAW PUBLIC LIBRARY (Warsaw)
Cheryl Leonard Van Denburg & Phil Hewitt
WYOMING COUNTY OFFICE FOR THE AGING (Warsaw)
Phil Hewitt

WYOMING COUNTY YMCA (Warsaw) 
Rich Gouinlock
HOLE IN THE WALL (Perry)
Sandra Tyler
FIVE STAR BANK (Warsaw)
Promotion of the current exhibit in the ACWC Main Gallery
BANK OF CASTILE (Warsaw)
Ted Wetherbee
One Lake Street 2nd Floor
JQ

Please note: schedule is subject to change.